Purovitalis Vital Club
Reward Program
Vital Club Members earn points with every euro spent.
It's your free VIP ticket to exclusive savings, members-only discounts, special rewards and more.
Your journey to a younger, healthier and more energetic life starts here.
Join today
Loyalty Program
Do you want to get the most out of your long-term health journey? Join our Purovitalis Rewards Program and turn every purchase into points! Our free loyalty program provides you with special perks and discounts that grow as you spend more.

Refer your friends.
Give €15, Get €15.
Give your friends 15 euro's off their first order and get €15 (in points) for each successful referral.
Receive for each euro spend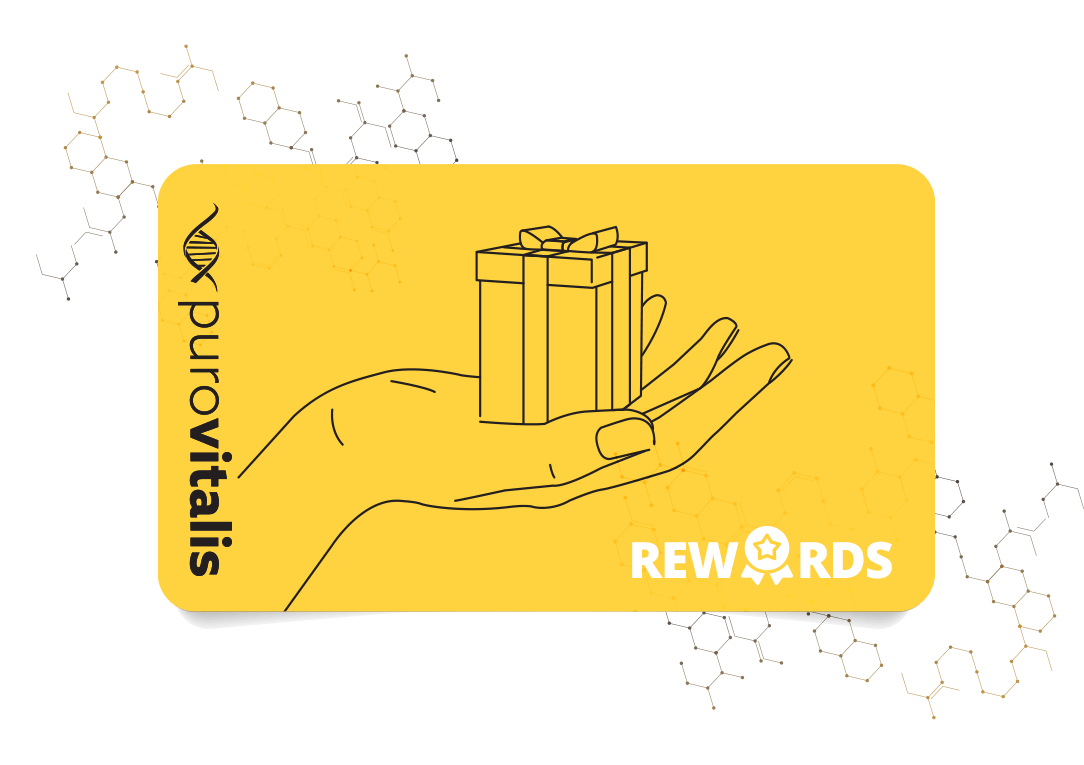 On your reward dashboard you can see the different ways to earn points. When you are signed in place an order these points will be added automatically. Referral coupons will first be released after your referred friend has placed an order.
ANo! We don't want to rush you in making a purchase, that's why your loyalty points will not expire and you can keep on saving.
I referred a friend but haven't received my reward. Why?
When referring a friend your coupon will not be available until your friend has placed an order. It could be that your friend has not used your link or refreshed the page. If your friend already purchased please get in touch with us at support@purovitalis.com
Do Vital Coupons codes expire?
Yes. Ones you have converted your points to a coupon, they will expire within 6 months.